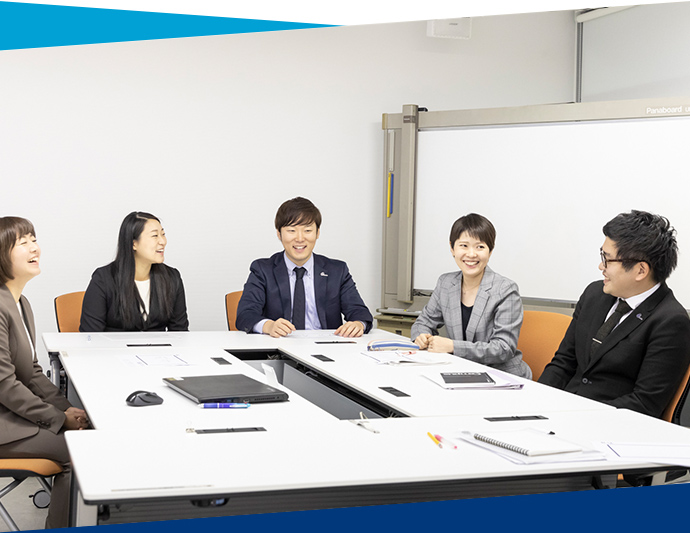 TALK THEME 01
The current conditions of globalization at Eiken.
First of all, please each explain the content of your work as it relates to Eiken Chemical's globalization.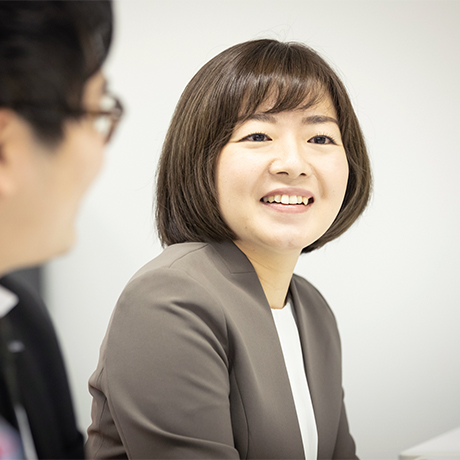 As a supervisor for Eiken Chemical's flagship line of products related to fecal occult blood testing, I conduct product development and improvement targeted to international markets. People tend to think of research as a solitary field of work, but teamwork is actually important for things like discussion of problems. For this reason, I work together with my colleagues in the same division on activities with the goal of "creating products with a higher level of quality."

In China, I conduct sales support for our business partners. I was born in China, and I hear stories from people who got testing done with Eiken products there that were saved when cancer was detected in the early stages, so I have a keen sense that my work is helping people here in my homeland. The other day, I was really happy when I heard from my mother and a friend of mine that Eiken products are being used at a local hospital.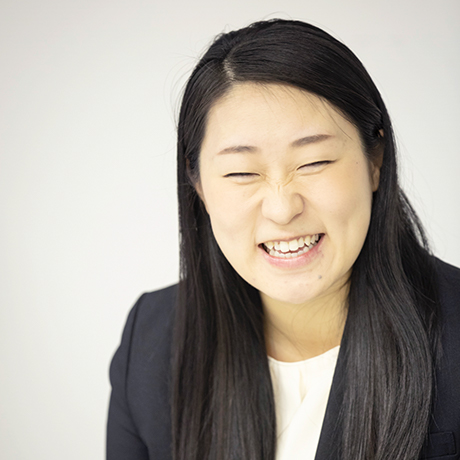 That's great to hear. It makes me happy, too. In 2018, I was transferred from domestic sales to the Foreign Business Office, and I'm currently supervising Asia, Oceania, and the Middle East. Since factors like linguistic and cultural differences play a role in overseas sales, communication is a struggle, but our clients frequently praise our products, saying things like, "Amazing!" So I'm aware of the high level of quality our company provides, and I take pride in my work.

The Quality Assurance Department where I work exists for the sole purpose of maintaining that quality. Through efforts such as thorough confirmation of procedures and rules from a global perspective, we check each and every step in production, and I feel a sense of responsibility for an important part of the product manufacturing process as I work.

I am stationed in the Accounting Department, and my work is involved with back office globalization. Since the other employees here today are people I don't get to see in my regular work, I'm hoping to hear lots of details about what all of you do.