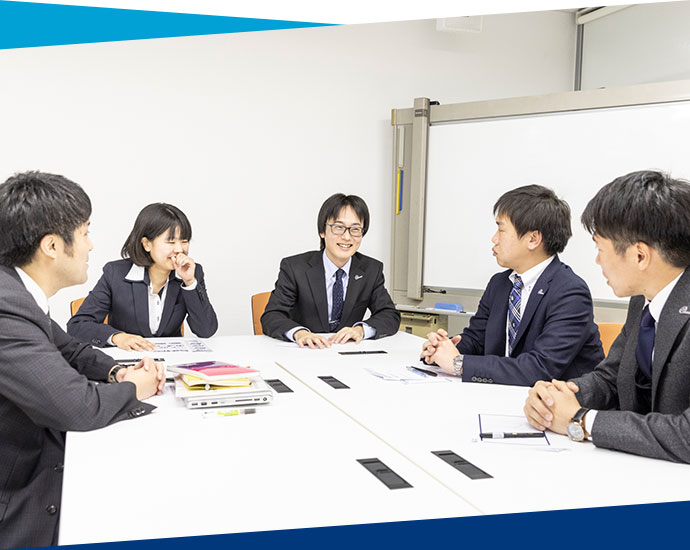 TALK THEME 01
What makes our work rewarding?
First of all, please tell us the content of your main work and what makes it worthwhile.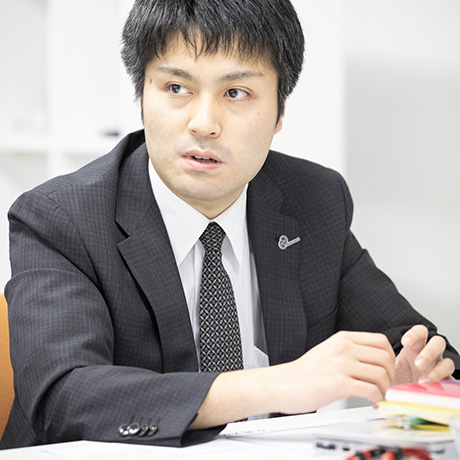 I joined Eiken Chemical's Sales Division as a mid-career hire coming from another company in the same industry. The first difference I noticed between the two companies is the level of the products manufactured. At Eiken Chemical, the product line is extensive, and each product is high quality. I find working with these wide-ranging products to propose a solution for customers' problems very worthwhile. On the other hand, since there is so much to learn about so many products, studying up to maintain the necessary knowledge is tough.

It's true that the sales personnel make proposals to customers in a range of industries, and that's a difficult thing. I often accompany medical representatives as academic support, and since I was working to become a testing technician at one point, I sometimes have a more realistic sense of customers' needs. When I share that sense and am able to provide support for a more effective proposal, and that comes across to the client, I feel a sense of accomplishment.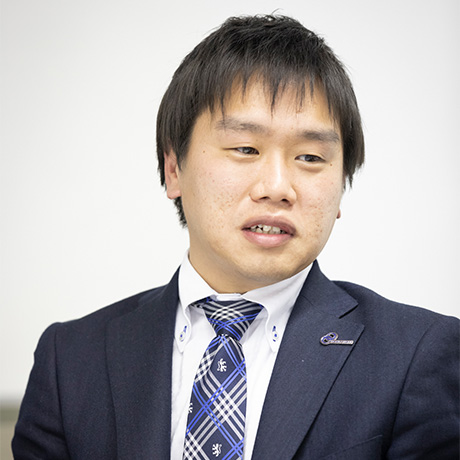 My work mainly involves production management, and I do a lot of adjustment operations. This involves thinking about how to follow-up and help certain divisions, recovery from sudden delivery problems, and things of that nature. When I'm able to handle these issues well and the division involved tells me, "thank you," that makes me happy. I also feel the same way when I'm working on a production structure proposal or cost-cutting matter and I'm able to optimistically consider things together with the other project members.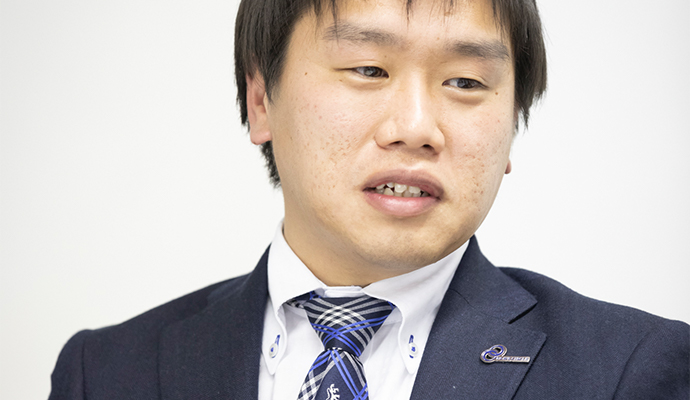 Because the work content differs depending on job type, the worthwhile aspects also vary. Since I work as a researcher, when I establish a hypothesis and carry out research to investigate it deeply, I find the process interesting. The results don't come right away, so it gives you a sense of the future, and you do what you can today, building up a collection of facts. I think the appeal of the job comes when you make a new discovery or deepen your knowledge through that process.

As a fellow researcher, my favorite times are when I figure out new techniques and methods or acquire new information and knowledge. When I'm applying for a patent related to research I conducted or I can picture a product developing from one of my projects, that makes me especially happy!